Holland Creek Supply Main Phase 1
Town of Ladysmith
Ladysmith, BC
Completed 2020
The Holland Creek Supply Main involved replacing the Town's existing water supply main along a well used walking trail which runs along the top of the bank of Holland Creek. One of the design objectives was to find a way of installing this pipe with out removal of trees. This was accomplished by consultation with an arborist and geotechnical engineer, and using a detailed topographic survey to find a new route that would minimize impacts on any existing trees.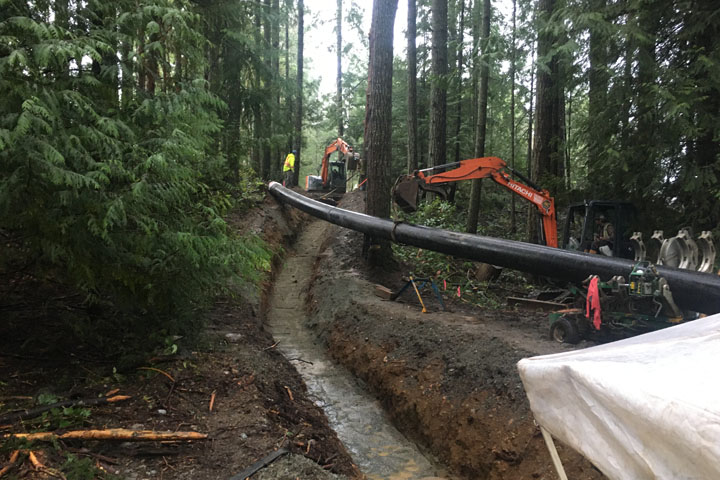 This phase included construction of a section of 400m of 450mm dia. HDPE watermain between Colonia Drive and Mackie Road. Design work under this phase also included determining an alternate route for future phases of supply main replacement to be relocated out of the walking trail and into the road right-of-way.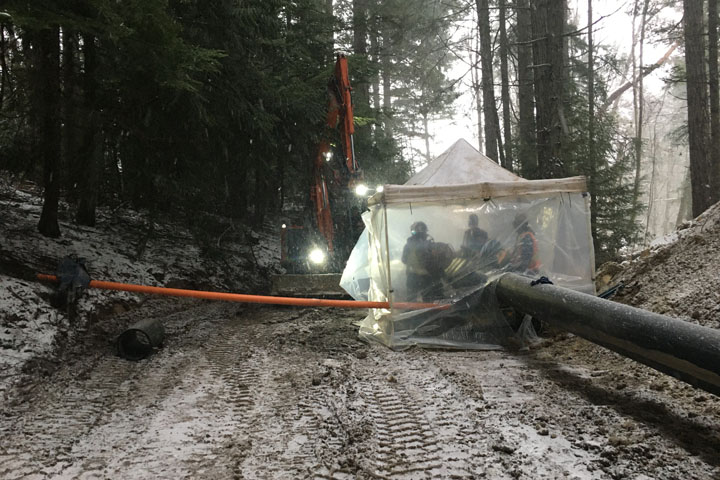 Construction Cost

$350,000
All Projects
Koers & Associates Engineering Ltd. is proud of Holland Creek Supply Main Phase 1. See more completed projects like this on our projects page!
View All Projects