Harmac Mill Water Supply
Nanaimo Forest Products
South Nanaimo, BC
Completed 2018
Since 2005, Nanaimo Forest Products Ltd. has been replacing the two water supply lines to their Harmac Pacific Division in Nanaimo BC.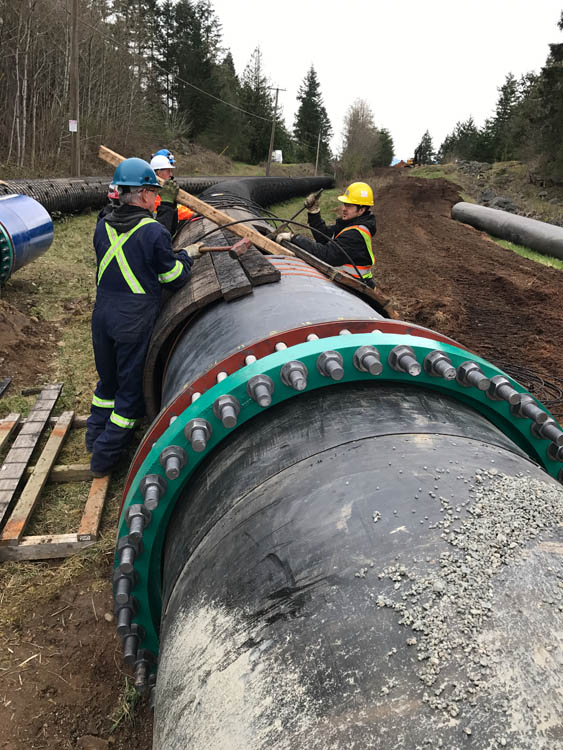 These two above ground wood stave supply mains, are each 8.5 kms long. They start with a river intake on the Nanaimo River and six rani-wells near the Island Hwy and end at the pulp mill's water storage tanks located near Duke Point. The first main, 1000 mm diameter was constructed in the late 1940's. The second main, 1300 mm diameter was constructed in the early 1950s. Presently the mains deliver 38,000 usgpm (207 Ml/d) to the pulp mill.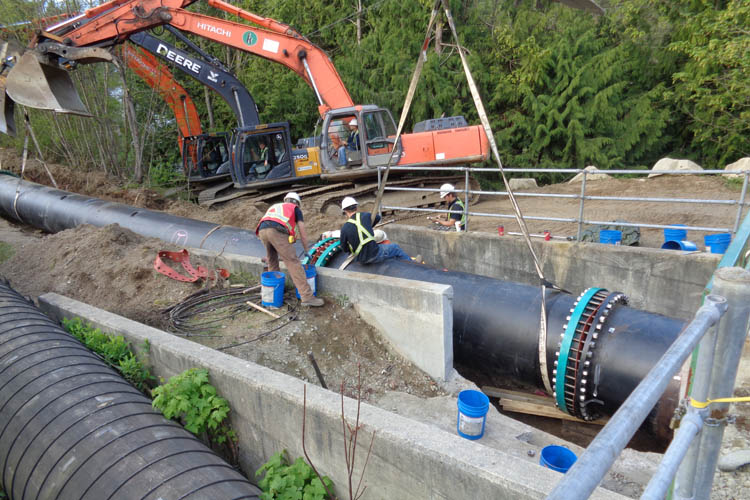 To date, more than 3.5 kms of the 1300 mm diameter Wood Stave pipe have been replaced with 1200 mm diameter HDPE pipe. The new main is buried except at several creek crossings; the longest of which is the 300 m section across the Holden Creek flats.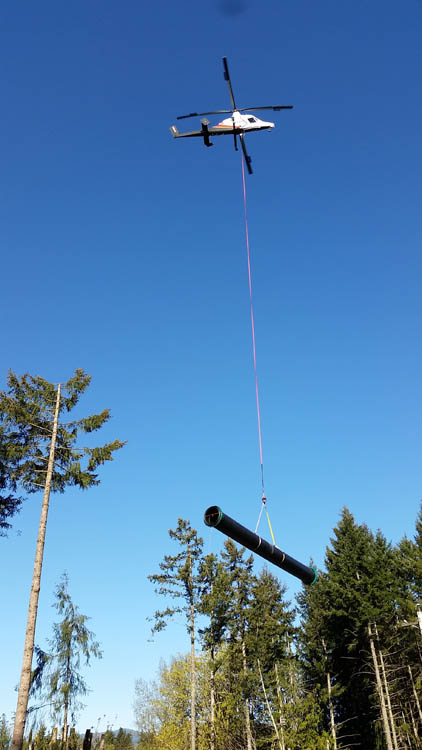 Construction Cost

N/A
All Projects
Koers & Associates Engineering Ltd. is proud of Harmac Mill Water Supply. See more completed projects like this on our projects page!
View All Projects