Dry Creek Flood Improvements
City of Port Alberni
Port Alberni, BC
Completed 2015
Koers & Associates was retained by the City to provide detailed design of improvements to the Dry Creek channel through Port Alberni which historically caused regular flooding on commercial streets.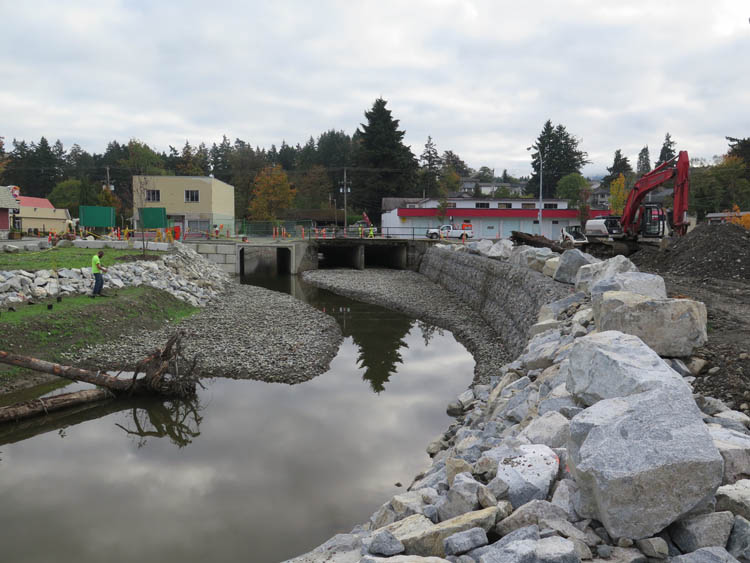 Some of the improvements included 700 linear meters of creek channel reconstruction, including increasing cross section, armouring and habitat improvements, installation of 32m of 3050 x 4200mm box culverts, sediment pond construction, and armouring of banks with gabion baskets & lock block retaining walls.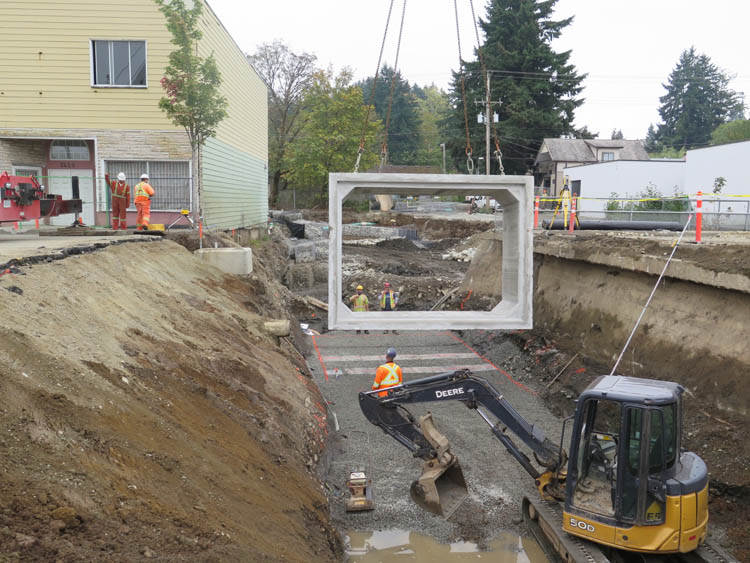 Construction Cost

$2,100,000
All Projects
Koers & Associates Engineering Ltd. is proud of Dry Creek Flood Improvements. See more completed projects like this on our projects page!
View All Projects