College Heights Supply Main
City of Nanaimo
Nanaimo, BC
Completed 2019
This project included replacement of 800m of existing AC watermain along College Drive with a new 250mm dia. Ductile Iron watermain and twin PVC distribution main. The new watermains were installed in the trench line of the existing watermain in order to minimize rock breaking, and temporary water servicing was utilized to maintain service to residents during installation.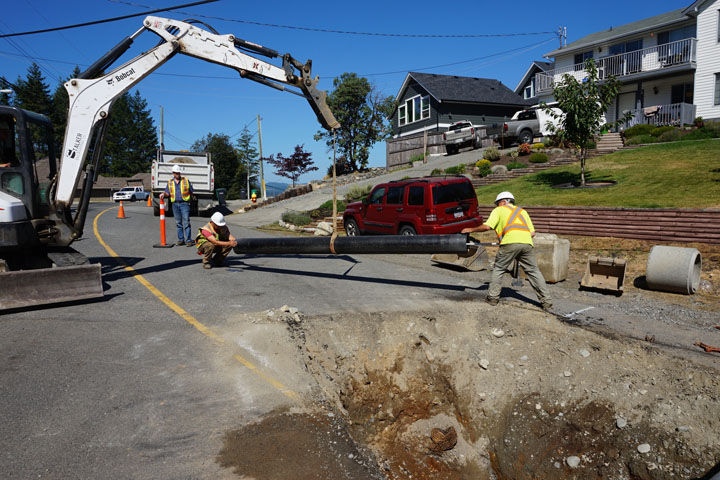 The new Towers Pump Station included a block building, 2 – 7.5HP pumps, mechanical components and interconnection piping. This included managing the successful collaboration between the City, Koers, specialty subconsultants and suppliers.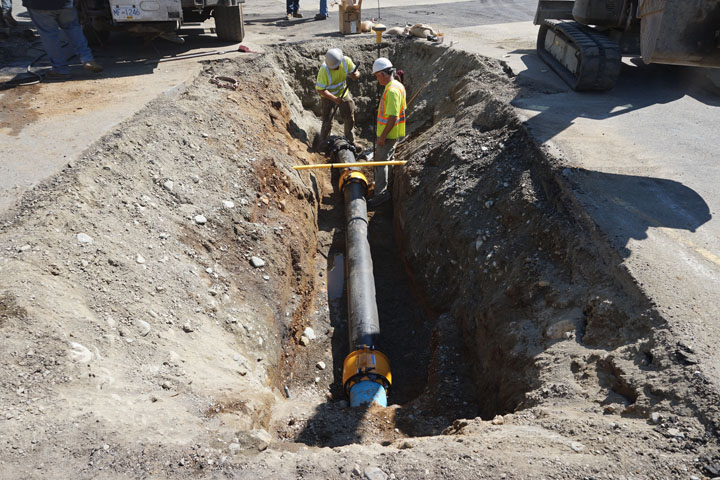 Construction Cost

$2,000,000
All Projects
Koers & Associates Engineering Ltd. is proud of College Heights Supply Main. See more completed projects like this on our projects page!
View All Projects